Mondo Seeks to share joys through good and rich snacks for all young people who are looking for a healthier and more balanced option. They sought to expand their categories in the world of balanced nutrition, that is why they decided to launch a new line of products with organic and high quality inputs "Mondo Essentials"
The challenge of the project was to create this new line without losing the essence and identity that Mondo currently manages. It should reflect brand concepts but make it feel like a more specialized category through a series of Doypack-style packaging that allows better preservation of the product.
We know that these products are essential for everyone, and their versatility allows us to create new recipes and delicious meals for the day to day. New consumption options were placed on the back of the packages so that people can consume it in new ways along with the nutritional information on a large scale to know the benefits of each.
Bronze Winning Project in the Packaging Category - LAD Awards 2021 
Latin American Design Awards 2021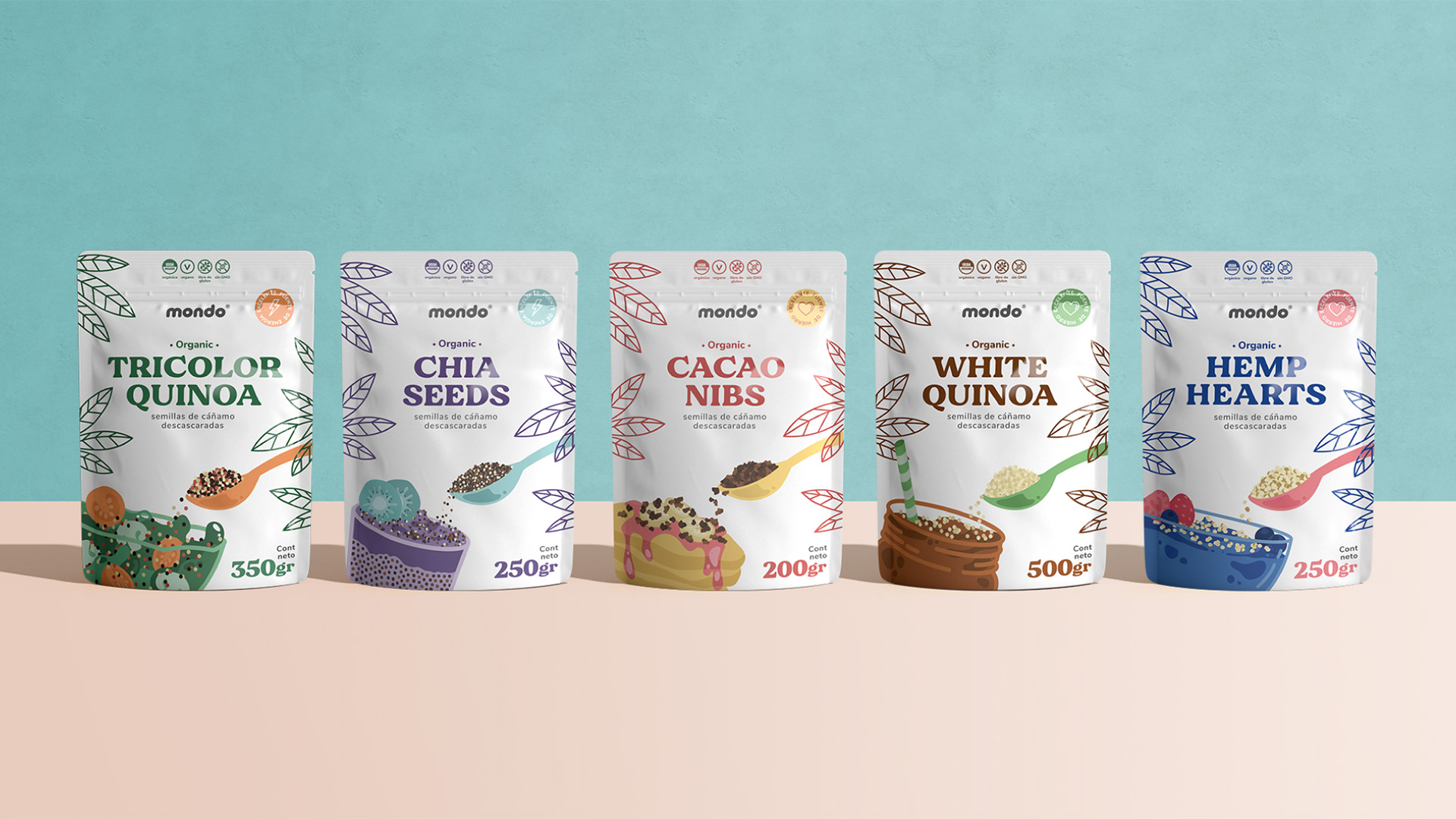 Bronze Winning Project in the Packaging Category - LAD Awards 2021 
Latin American Design Awards 2021